Dear Legacy Families,
We hope you are enjoying the start of summer and finding ways to celebrate the end of another successful, yet unique, school year. Even though school ended just over a week ago, we are already planning for what our next school year will look like for students, parents, teachers and staff.
Informing our plans are the thousands of responses we received from our end of year parent survey. We learned from your feedback that the top measures supported by parents include:
Implementing hand washing protocols
Regularly disinfecting and sanitizing equipment and services
Enacting contact tracing and quarantine procedures
Furthermore, we discovered that the vast majority of parents support returning to our school buildings for the 2020-2021 school year.
To ensure we develop plans and procedures that maintain the health and safety of our students and staff, we have created a task force of individuals from across our Legacy school communities who are actively developing plans and procedures for a number of options for the 2020-2021 school year. This task force is looking to both CDC and state recommendations for returning to schools safely.
We continue to define the details, but we can share that our four-phase approach includes:

Return to working on campus for year-round Legacy employees beginning June 1.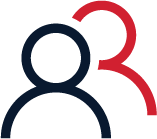 Return to working on campus for teachers and staff in mid-July.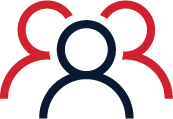 Welcoming students to campus on first days of school in late July and early August.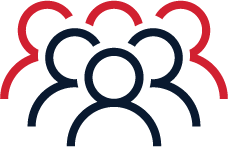 Welcoming parents, visitors and guests back to campus at a date to be determined.
While we, like you, hope to reopen as normal for next school year, with health and safety precautions in place, we know that it may not be possible given the changing environment of COVID-19. Therefore, the task force is also planning for the possibility of full remote learning, staggered schedules and intermittent school closures following the start of the school year. Please be assured that our task force is considering all the options available to ensure our students and staff are not only safe, but that our high level of academic excellence is maintained in any of these situations.
Please note: we plan to share with you our detailed plans for the 2020-2021 school year by June 30.
Although these details are still in progress, we can share with you some changes we have already identified for next school year.
We will be implementing a new, more robust online learning platform for all Legacy students in the 2020-2021 school year. This platform will serve as your child's online classroom and will support in-person instruction as well as online learning. We will share more information about this exciting tool soon.
We are making adjustments to our curriculum for the beginning of the school year to embed two to four weeks of review so that teachers can identify learning gaps in students and bridge these academically.
We are building intervention blocks into our school days where teachers can re-teach standards, address knowledge gaps, as well as provide enrichment opportunities for those students who are excelling.
Finally, with the possibility that we may need to provide full online learning next year, we want to be prepared by understanding what technology needs are within our Legacy school communities.
This afternoon, you will receive an email from your principal with a survey about the technology you have available, based on what we anticipate your child would need to be successful in a fully online educational environment. Please take a moment to complete this survey so we can best understand your needs. Completing this survey will assist our campus administrators greatly. If you do not complete this survey, campus administrators will be calling to follow up with each family to ensure we can support 100% of our school community.
We are so proud of our students, parents, teachers, administrators and staff for your resilience and dedication to learning these past two months. We care deeply for our students, and we are confident that we will rise up from this experience.
If you have any questions or concerns about our plans, please let us know at communications@legacytraditional.org.
Sincerely,

Nicole Kirkley
Superintendent
Legacy Traditional Schools

Eve Breier
Deputy Superintendent
Legacy Traditional Schools – Nevada