August 19, 2020

Viewing Your Child's Assignments In Schoology (AZ and NV)

Many parents have expressed their desire to see at-a-glance which assignments have or have not been submitted by their child in Schoology. We heard your concerns and have a solution to assist you in tracking your child's coursework progress.

In Schoology, teachers are now able to set completion rules for student materials. When completion rules have been established, families can see at-a-glance what has or has not been completed, in both the student view and parent view.

When viewing materials within the folder, a checkmark will be present for completed course components: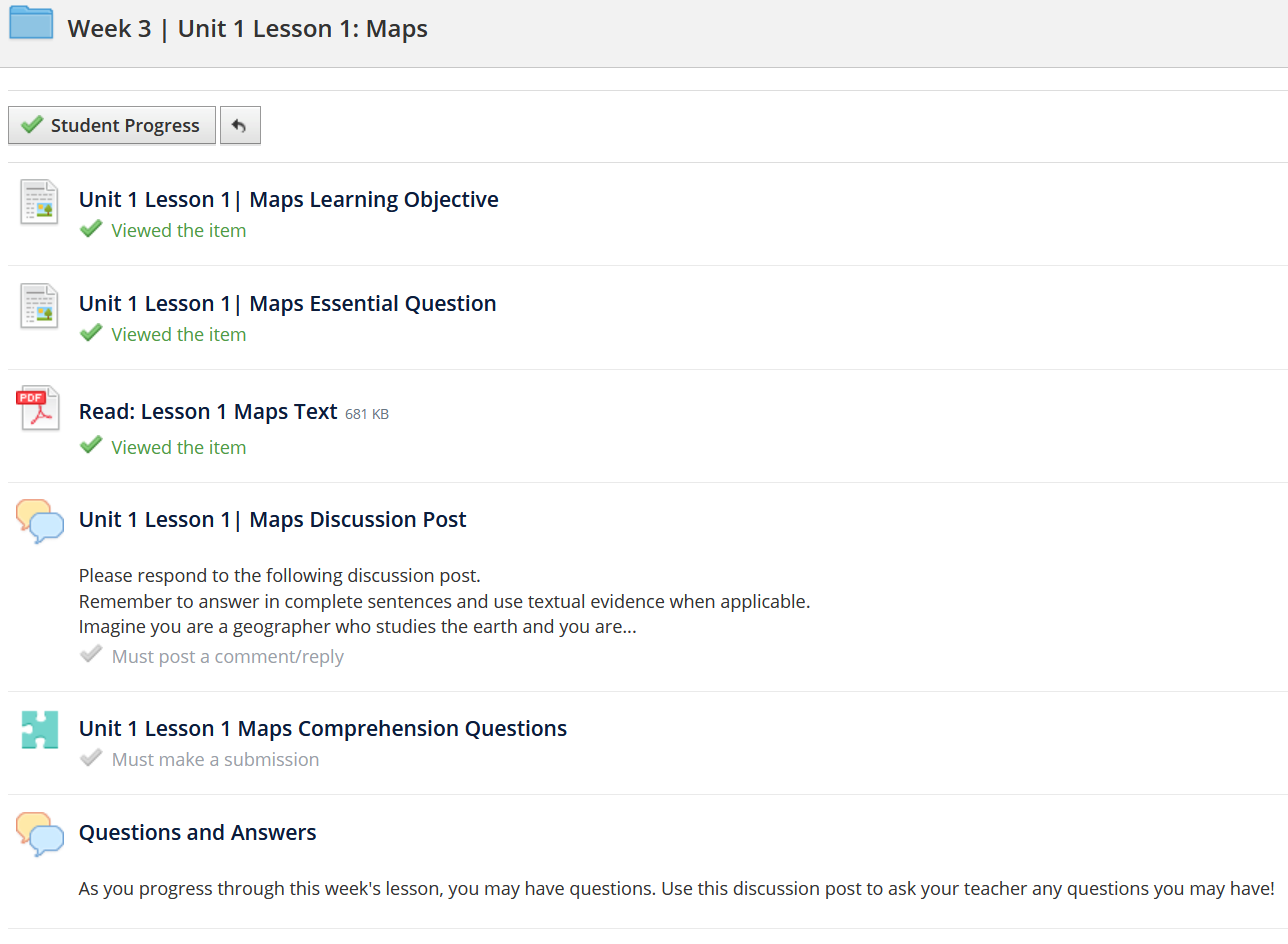 In addition, when Student Progress is selected, the percentage of required items completed is also displayed: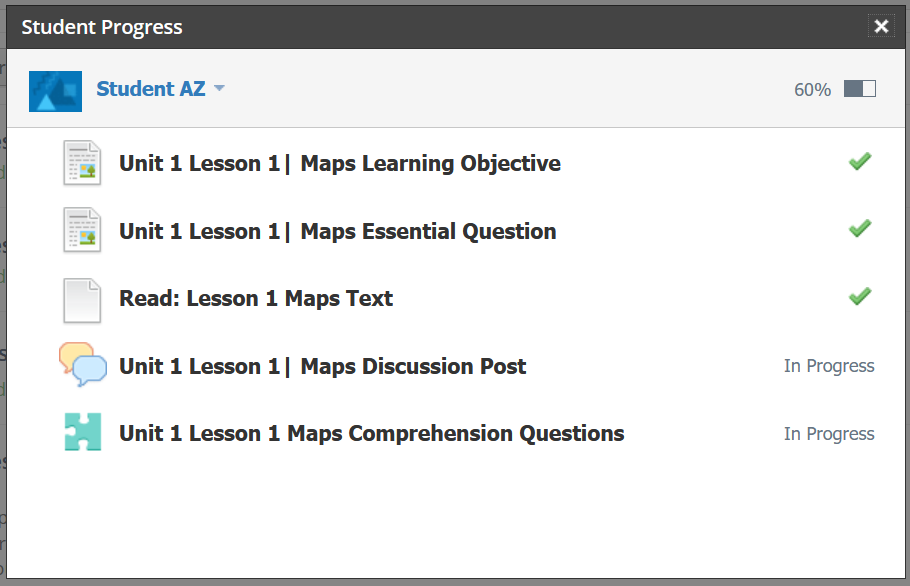 We are happy to be able to provide this feature for our students and their parents.
Schoology Tip: For the best user experience, we recommend using the latest version of Google Chrome or Microsoft Edge as your web browser. You can find the downloads to the latest versions below: